About Us
We created Build-My-Own-Home.com for you!
Our purpose is to provide consumer awareness of the home building process. We focus on the needs of individuals who want to "be their own home builder," managing the building of their new house. 
If you want to hire a home builder instead, you will still benefit from our site. Site selection, planning, house design, selecting subcontractors and materials, and managing the cost are all key elements of either process. Here you can learn what to look for at every stage of the project when you walk onto the house construction site.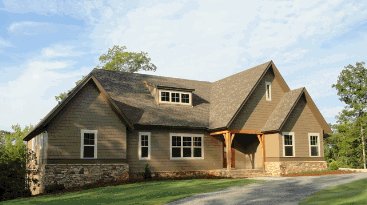 By the way – if you want to build your house as cheaply as inhumanly possible, some of our advice may run contrary to your way of thinking. If cost is the main criteria for you, then we understand. Just know that our philosophy is to get the best design and product possible, and that doesn't always mean you have to spend a lot more money.
Our story -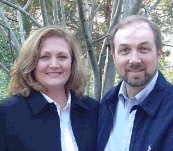 We both grew up in the same town in central Alabama, met on a blind date arranged by Vic's sister, and were married in 1980. Along life's way, with two sons who came along later, we bought an older house in our home town that was too small for our family. We designed and built an addition and renovation to this home, with Susan managing the subcontractors, material selections, and much of the construction process. 
Our growing love for studying houses (open house tours!) led us to believe that we could do as well or better as those who were building the houses we toured, so we formed Hunt Builders, LLC, a home building company licensed in Alabama.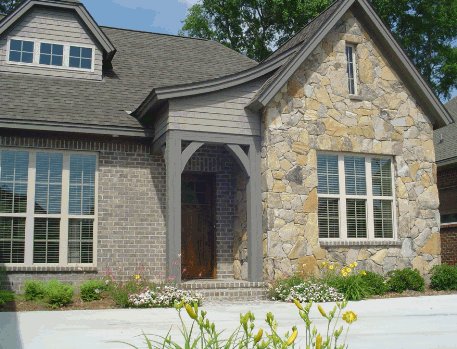 We've designed the houses together. Vic created the drawings with QuickCAD8 software by Autodesk (makers of AutoCAD), and we both managed the construction process on each house. 
Through the years of home building, we've been learning a lot about what features sell a house, and how the whole process works. We share what we have learned in these web pages, and we sincerely hope you will find the site beneficial. 
---
We got creative inspiration for years from older houses and cottages, so we bought and currently live in a 1925 Creole cottage that we renovated, in a large historic district.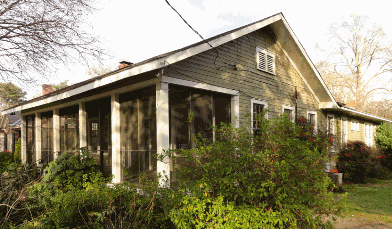 Our home before renovation
Our home after renovation, as it appears on sunny Alabama afternoons.
We share our home with the lovable Oscar and Lucy, each rescued from a humane shelter. 
Susan spent time at home for many years raising our sons. She has worked for local home builders, selecting materials and finishes on new homes during construction. She was the local in-store interior decorator for a major national paint and wallcovering retailer, and designed and built storefront displays for several retailers in the historic downtown of our community. 
Susan made interior and exterior materials selections, and coordinated them on the homes she designed and built with Vic.
This kitchen was a joint effort of Susan and the homeowner. Notice the pantry beyond through a sliding pocket door.
Vic designed houses as far back as about 8 years old, including an octagonal house plan drawn on graph paper. After graduating with a degree in Architecture from Auburn University, Vic focused on commercial buildings during his entire career. He left private practice to work as an architect for the State of Alabama. During that time, he and Susan began designing and building houses. 
Vic has been the project architect on numerous major buildings. Some of the clients are Aronov Realty Company, Homart Development Company, The Retirement Systems of Alabama, The University of Alabama, Athens University, the U. S. Army Corps of Engineers, and the U. S. Postal Service.
Vic has been a registered architect since 1982. He has served on the local historic preservation commission, Habitat for Humanity board, and as a councilor with the local chapter of the American Institute of Architects. 
About our web site pictures -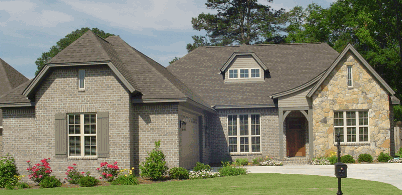 Unless indicated otherwise, the photographs on the web site were taken by Vic, mostly of houses designed and built by Hunt Builders. The drawings, charts and spreadsheets were also drawn or developed by Vic.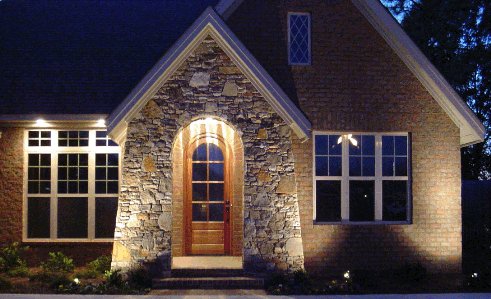 Go from About Us to the Home page.
We really wish you the best in your efforts to build your own home!  
Sincerely, 
Vic & Susan Hunt
---