How to Plan and Manage the Building of Your Home
(Be Your Own Home Builder)
As the owner home builder, you can benefit from practical advice, tips, and direction as you set out on the challenging, but rewarding, adventure of being the owner builder. This page will get you started on planning and managing the process. 
Planning the Project
You may be tempted to jump out and just get started on building your home as soon as possible, but planning is critical to a great project. So, don't start without having spent adequate time on planning.
You may not be settled on every subcontractor and every price for every aspect of the home project before you start, but you must always be prepared at least two or three weeks ahead of the current state of construction. 
Planning the project means that you will:
Assemble a Contacts List.
Select subcontractors.
Select suppliers.
Develop cost projections.
Utilize your Project Checklist
Find at least one good home building Advisor. 
Managing the Project
There's an old story of how a project can go wrong. It's like when the boat captain spends his time down in the engine room sweeping out sand from between the cracks in the floor boards, while no one is piloting the ship. If you intend to be a hands-on saw and hammer house builder, you need to take special care to not fall into this expensive trap.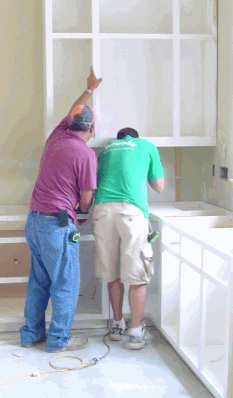 Every construction project needs at least one person who knows everything about the project - your design intentions, what is being done, what is yet to be done, when, and why. This person (YOU!) should be managing, making decisions, and reviewing subcontractors' work as his or her primary focus - NOT WORKING ON THE HOUSE!
Managing the project is where you:
Secure Builder's Risk Insurance before starting construction. 
Maintain your Project Checklist.
Answer questions (make decisions!).
Review the work ofsubcontractors, every day.
Manage the Construction Loan
Control Cost.
Control Payments and Track the Money!

Hands-on work can't always be avoided, but if you try to do much work yourself, you will risk having work done by others that is wrong, and you will be too busy or too tired to check it. To keep the project moving along, and to avoid having to undo and redo work of others that you didn't have time to check, you must spend most of your time at the helm of the ship.  Planning and managing are your two main jobs as the owner house builder. Stick with those, and make the project successful! 
We wish you the best!
Learn about hiring a home builder.
Return from Home Builder Planning & Managing to Build-My-Own-Home Home Page 
---