Build My Own Home Blog
The Build My Own Home Blog is a great way for you to stay up-to-date on all additions and changes to this web site. You'll find excellent, practical advice on being your own contractor.
Subscribing will assure that you get the best information on building your own home. You'll get prompt, automatic notification to the RSS reader of your choice, when we add or modify web pages.
Stay informed on successfully running your own project - from selecting property, to selecting and managing subcontractors, to choosing and buying materials.
To subscribe, right click on the orange RSS feed button on the left side of the page, then paste the URL into your RSS reader. If you use Google, Yahoo, or other reader as listed on the other buttons, click on the button of the reader you use.
Plumbing in a Concrete Slab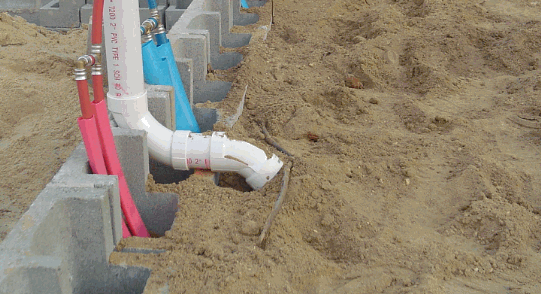 Checking the plumbing layout in a concrete slab before it is poured is one of the most important things the home builder will do. This page gives practical advice on checking pipes in the slab.
---